ORLA
information arquitecture / editorial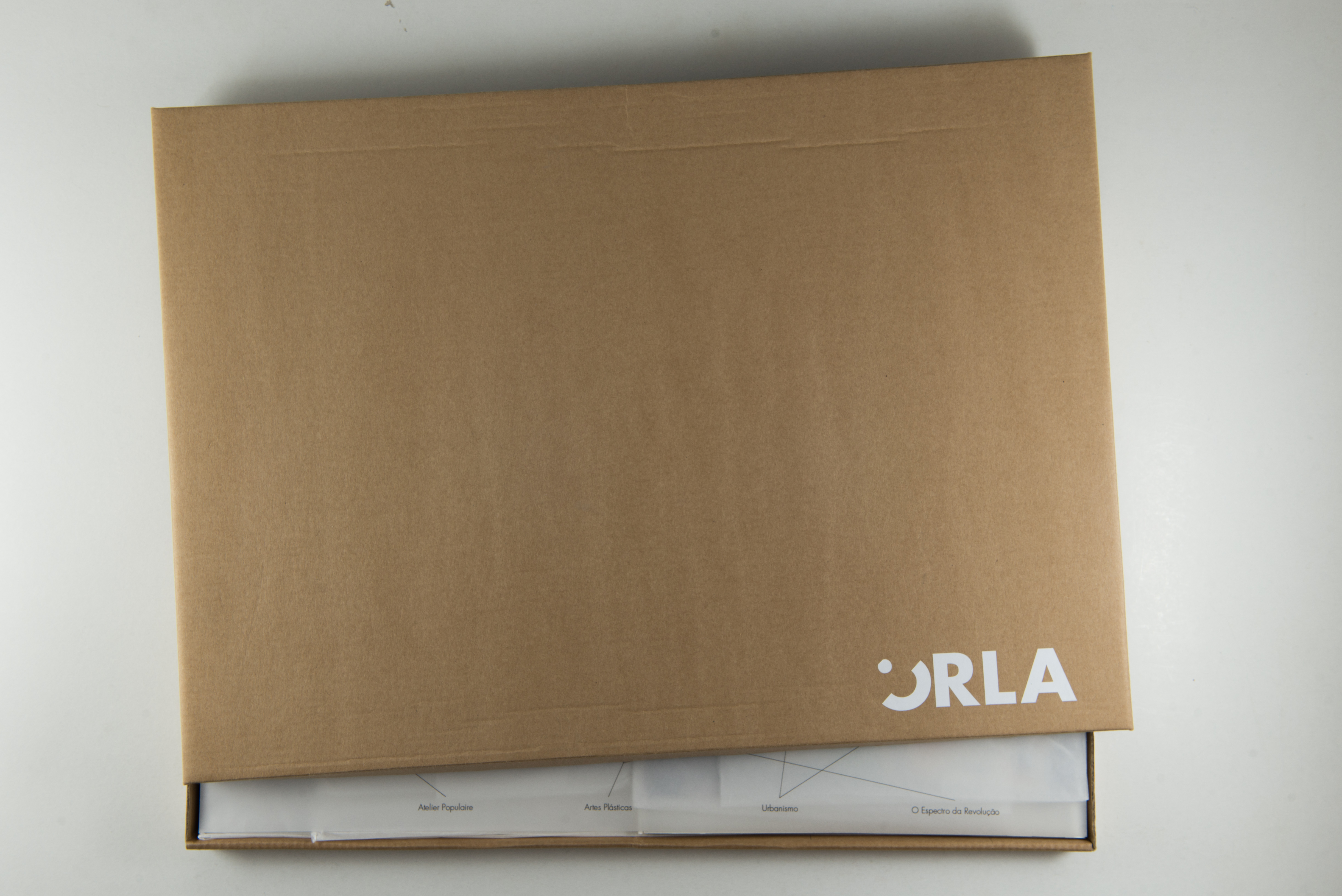 ORLA is a hybrid magazine dedicated to the cultural and artistic manifestations developed as a direct criticism of social and political issues, that were manifestated at the time, outside the conventional circuit of art market.
The first issue revolves around the concept of Utopia and the resulting manifestations from May 1968.

The content is divided into two moments, the contextualization and the exhibition of artistic objects.The context is set out in Tony Judd's "The Specter of Revolution", which deals with Europe in the post World War II, where the nature of the events of May 68 and related events can be seen. Here is an exhibition of posters of the Atelier Populaire created in May 68, which brings the reader in direct connection with the nature of the other artistic objects exhibited in the magazine, as well as images of the documentary "Grand Soirs et Petit Matins" de William Klein, who introduces himself as a parallel narrative that seeks to make known the atmosphere of the proliferation of revolutionary ideas that happened during the month of May 1968 in France.

The materials related to the artistic manifestations are presented as an expression of the same revolutionary ideas, through the reproduction of works that carry the values of the counterculture to the space of a movable museum. In the various artistic domains presented, the works are accompanied by textual material produced by the author of the work - in Adenda (Addendum) - in relation to both the project / work in question and its values related to artistic creation aimed at counterculture. The choice of selected artistic and cultural material is one of the philosophical and activist groups that have developed ideas that have propelled the critical environment of society in May - in this specific case the Situationist International in France and the Provos activist group in the Netherlands.
Project developed with
Mafalda Cintra
e Inês Sobral under the discipline of Communication Design IV of the degree of Communication Design of the Faculty of Fine Arts of UL.
//